ABOUT US
BIOGRAPHY AND COMPANY PROFILE
---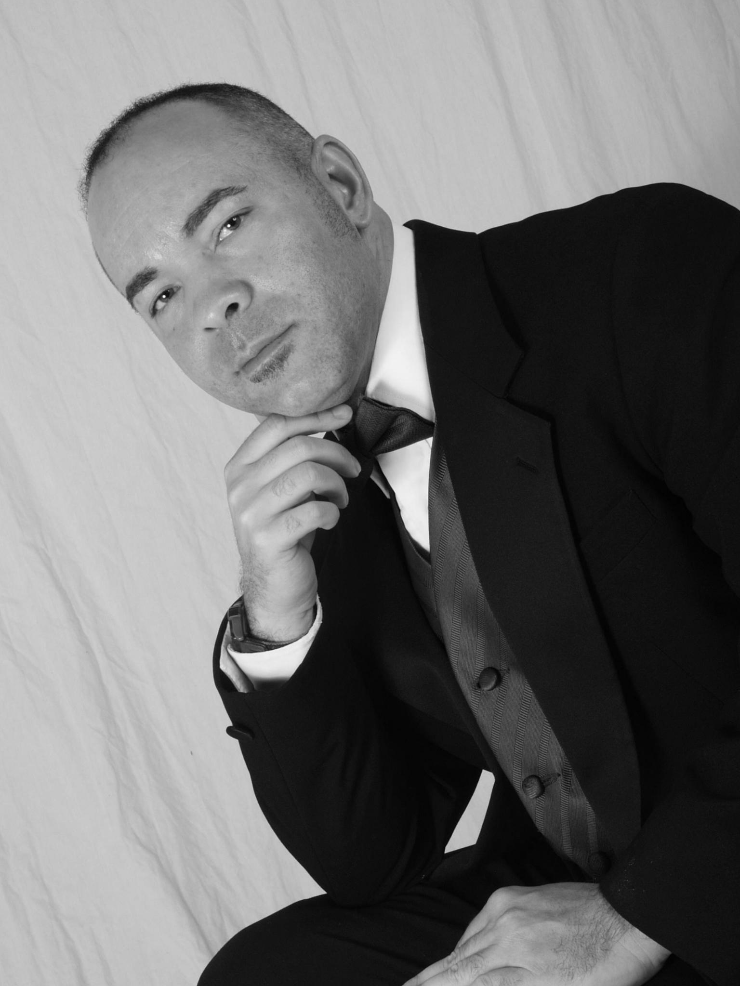 BIOGRAPHY
In 2002, Vern Shird created DJGREYHOUND DJ SERVICES with a company mission of setting the highest standard of excellence in wedding entertainment. The DJGreyhound company name reflects Vern's passion for music and for greyhound rescue efforts. This passion for music can be traced back to his childhood as he collected music, listened to American Top 40's weekly countdown, and followed changes in the music industry. As a teenager, Vern began his wedding DJ career and gained valuable experience which allowed him to perfect his craft. Vern went on to earn his bachelor's degree from the University of Maryland and financed his college education by performing at numerous weddings and events each year.
Vern has performed hundreds of weddings since founding DJGreyhound in 2002, has maintained a solid reputation as one of the region's premier wedding deejays, and is highly regarded and respected by his peers and by the Baltimore - DC wedding community.
Vern's work ethic and solid reputation is not just limited to the wedding industry. He is also well-known for his charitable work with greyhound/canine organizations. In addition to running DJGreyhound, Vern also works full-time as a procurement manager.


COMPANY PROFILE
DJGREYHOUND DJ SERVICES understands that all clients have different needs regarding music, requests, and itineraries; therefore, we can be very flexible and customize your event to suit your individual needs. We are able to offer you quality entertainment and excellent service at an exceptional value.
Here is what DJGREYHOUND DJ SERVICES has to offer:
SELECTION: We offer thousands of titles from our library on CD/MP3. We're constantly updating our library with the newest hits.
EQUIPMENT: We use equipment from the manufacturers disc jockeys have grown to trust. Our primary set-up includes: a CD/MP3 system with mixer, a power amplifier, two heavy-duty speakers, and a corded mic. All packages include a wireless mic system for blessings, announcements, and toasts. As an optional service, we offer a remote (secondary) set-up for wedding ceremonies, wedding cocktail hours, or event cocktail hours. The secondary system components can also serve as a back-up to the primary system.
Our primary set up consists of:
Gemini CDM-4000 Dual CD/MP3 DJ Mixing Console (1)

Peavey IPR 2000 Power Amplifier (1)



Peavey PR15 Full-Range Speaker w/Stand (2)
Shure Corded Microphone (1) and Shure Wireless Hand-Held Microphone (1)
Our secondary set up is used for wedding ceremonies and cocktail periods and consists of:
Gemini CDM-4000 Dual CD/MP3 DJ Mixing Console (1)



Peavey IPR 2000 Power Amplifier (1)
Peavey PR12 Speaker w/Stand (1)
Shure Wireless Hand-Held Microphone w/Stand (for wedding ceremonies) (1)
REQUESTS: We allow you to create your own "playlist" and "do not playlist" for your event. We also use our experience and music expertise to read the crowd and fill in the gaps with music that fits the style or mood of your event.
INDIVIDUALIZED ATTENTION: You will be contacted by us prior to your event in order to go through the itinerary ahead of time and answer any last minute questions or concerns. If you wish, we can customize your itinerary. We can even offer suggestions and add our own special touches to make your event memorable. During your celebration, we will emcee, coordinate the events, and work with other wedding and event planning professionals to ensure that your occasion runs smoothly.
APPEARANCE: Your disc jockey wears either a full tuxedo or a suit/tie to all events. You can specify your attire choice on your contract.
STYLE OF DJ: We are able to conform to your desired style whether it's high-profile, moderate, or low-key. A high-profile DJ provides high interaction with the crowd. A moderate DJ interacts on an "as-needed" basis, while a low-key DJ takes a more conservative approach with little or no interaction, only making announcements if and when you need them. Nearly all of our clients request a moderate or low-key style. In all cases, we take pride in our ability to read the crowd and to provide a classy, yet fun atmosphere without being cheesy.
BUILT-IN DJ INSURANCE: 100% on-time guarantee - If Vern arrives after the contracted start time, you get a full refund. DJGreyhound guarantee - If Vern is unable to perform at your function and a back-up DJ is needed, we will give you a full refund. Back-up guarantee - In the case of an emergency, we'll have a back-up DJ available. If a back-up disc jockey fails to show up at your event, we'll refund you 200%. We put these guarantees in writing as part of the Standard Contract Agreement.
COMPANY MISSION: Our company mission is two-fold: to provide the best possible service to our clients, and to promote greyhound rescue. We network with other disc jockeys to stay informed of the latest developments in the industry and to maintain a commitment to excellence. As a canine adoption advocate, we support greyhound rescue and other canine organizations through donations and volunteering.
COMPANY ORIGIN: Throughout his life, Vern has had a passion for music and animal rescue efforts. He rescued a greyhound from the track years ago and decided to combine his passions for greyhounds and music and founded DJGreyhound DJ Services in 2002. In addition to DJGreyhound being a firm supporter of greyhound rescue, we also donate our time and services for the annual GPA-MD fundraiser and we make an annual donation to local greyhound rescue organizations. If you would like more information on greyhound rescue, please visit any one of the following websites and watch the heartwarming video below: